architektonischer Entwurf, szenen / Innenraum gestaltung, Lichtplanung, Material- & Farbkonzept und 3D Visualisierung eines Ausstellungsraumes für Bilder und Fotografien. Im rahmen der Produkt präsentation der 'Hypro' , einem Beleuchtungssystem der Firma Prolicht.
ARCHITECTURAL DRAFT, interior scene design, lightplanning, material & color styling and 3D visualization of an exhibition space for photographs and art. For the purpose of presenting the 'Hypro', a lighting system BY Prolicht.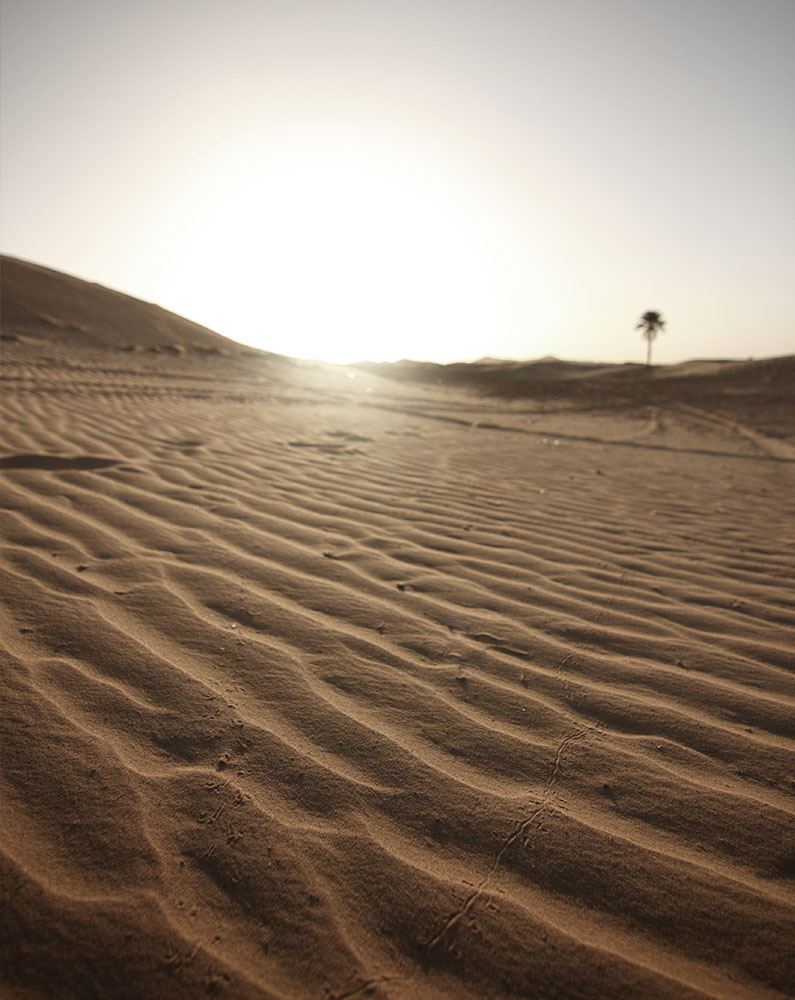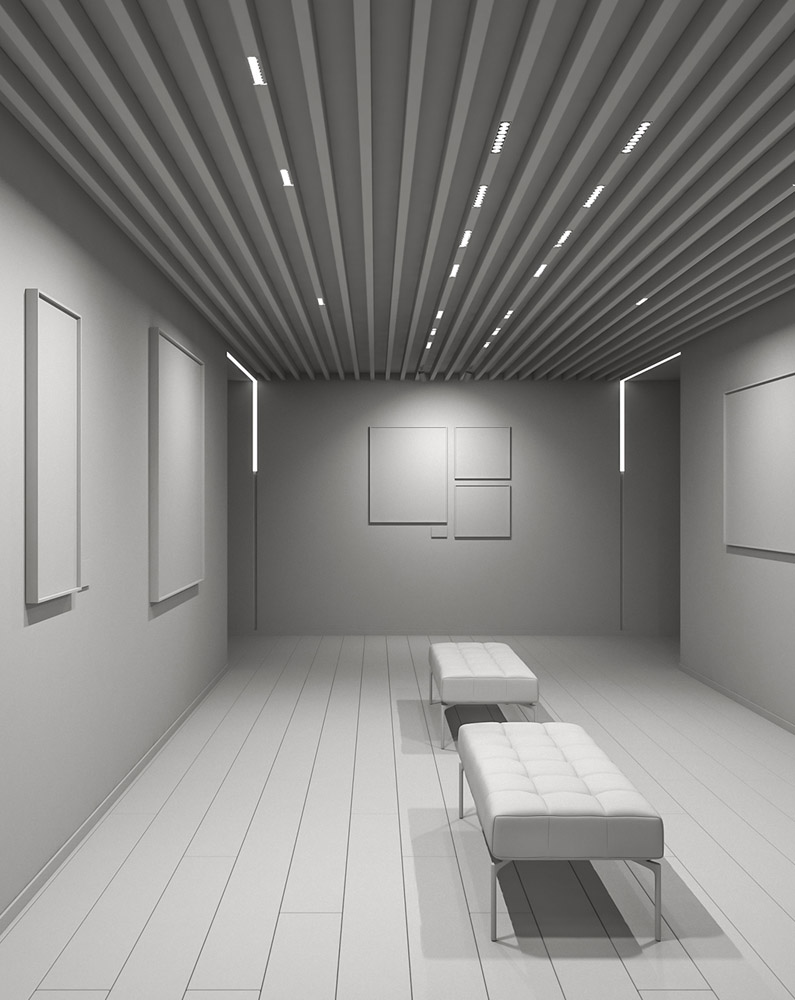 DESIGNKONZEPT
Sandige Braun- und Beigetöne verleihen diesem Ausstellungsraum für Kunst und Fotografie seine gelassene Ausstrahlung. Zwischen den Holzlamellen an der Decke, sind die Lampen Profile versteckt. Zur Beleuchtung des Raumes und der Kunstwerke wurden verschiedene Leuchteinsätze verwendet: In der Mitte des Raumes sorgen Spots für eine allgemeine Ausleuchtung der Verkehrsflächen, seitlich davon wurden jeweils vertikal ausgerichtete Beleuchtungssysteme, zur Ausleuchtung der Kunstwerke an den Wänden, eingesetzt. Über Eck laufende LED Lines mit pinkem Farbkanal markieren die Übergänge des Ausstellungsbereiches zu den beiden Fluren im hinteren Bereich des Raumes. In der Mitte des Raumes bilden zwei schlichte, gepolsterte Bänke Sitzgelegenheiten für die Besucher der Galerie.
Boden; Nussholz Dielen | Wände; Feinputz in Weiß, Anstrich in Beige-Braun| Decke; Feinputz in Weiß, dunkle Holzlamellen im Format der Leuchtprofile | Textilien; Polsterung Sitzbänke in Grau-Braun | Beleuchtung: Farbkanäle und Spots in Pink
DESIGNCONCEPT
Sandy brown and beige tones give this exhibition space for art and photography its serene charisma. Linear lighting profiles are hidden between the wooden battens on the ceiling. Various lighting inserts were used to illuminate the room and the artworks: In the middle of the room, some spots provide a general illumination of the traffic areas. Vertically aligned lighting elements were used to illuminate the artworks on the walls. Corner running LED lines with pink color channels mark the transition of the exhibition area to the two corridors in the back of the room. In the middle of the room two simple, cushioned benches provide seating for the visitors.
Flooring: Walnut boards | Walls; Fine plaster painted in white and beige-brown | Ceiling; Fine plaster in white, dark wooden battens in the size of the lighting profiles | Textiles; Upholstery benches in gray-brown | Lighting: color channels and spots in pink